Personal Computer
Personal Computer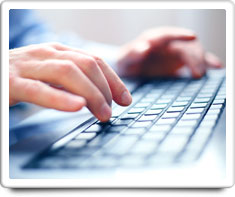 A Personal Computer can be a laptop, desktop, or tablet style computing device.

Like any appliance in your home, Personal Computers also have routine care tasks, helpful tips, and improvement ideas to help keep them operating efficiently, reliably and safely.

And as you continue to rely more and more on your Personal Computers for your day-to-day life, proper care is becoming more important.

Personal computers are expensive appliances, and risk being damaged from several sources: viruses, electric power disturbances, and human error. As such, it makes sense to take routine precautionary measures.


Shown in the 'Routine Care' section are the recommended routine maintenance tasks for your personal computer. The 'Q & A' section shows answers to common questions. And the 'Articles' section provides helpful articles about your personal computer.

We hope you enjoy our new free app and newsletter!
It is a great resource for new and experienced homeowners, it helps you keep track of the little things before they become big things!
We appreciate your kind attention and thank you for the opportunity to serve! Feel free to share with family & friends!
703-450-6398
info@nextdayinspect.com
www.nextdayinspect.com

Personal Computer
Q & A
So far, no question have been submitted yet.