Electric Shaver
Electric Shaver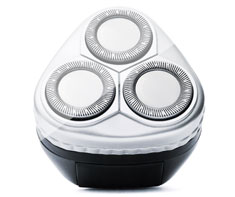 An Electric Shaver (or sometimes called an Electric Razor) is a personal grooming device used for removing hair from the face, legs, etc. For most electric shavers, the blades or screens pop out for easy replacement.

Because an Electric Shaver is typically used in the bathroom around water sources, special care is required to prevent electrical shocks.


Shown in the 'Routine Care' section are the recommended routine maintenance tasks for your electric shaver. The 'Q & A' section shows answers to common questions. And the 'Articles' section provides helpful articles about your electric shaver.

We hope you enjoy our new free app and newsletter!
It is a great resource for new and experienced homeowners, it helps you keep track of the little things before they become big things!
We appreciate your kind attention and thank you for the opportunity to serve! Feel free to share with family & friends!
703-450-6398
info@nextdayinspect.com
www.nextdayinspect.com

Electric Shaver
Q & A
So far, no question have been submitted yet.