Automatic Sprinklers
Automatic Sprinklers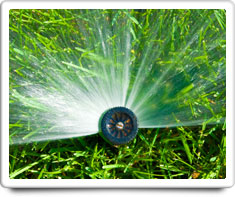 Automatic Sprinklers provide water to your lawn and shrubs on a regular basis based on how you program the cycles to run.

An Automatic Sprinkler system consists of a network of underground piping, sprinkler heads, electronic control valves, and a control panel box with a programmable timer that controls when each of the electronic control valves open and close.


See also:
Lawn & Landscaping
.
Shown in the 'Routine Care' section are the recommended routine maintenance tasks for your automatic sprinklers. The 'Q & A' section shows answers to common questions. And the 'Articles' section provides helpful articles about your automatic sprinklers.

We hope you enjoy our new free app and newsletter!
It is a great resource for new and experienced homeowners, it helps you keep track of the little things before they become big things!
We appreciate your kind attention and thank you for the opportunity to serve! Feel free to share with family & friends!
703-450-6398
info@nextdayinspect.com
www.nextdayinspect.com

Automatic Sprinklers
Routine Care
There are no routine care tasks for this feature.